If you've just become engaged, then congrats! One of your first steps will most likely be finding a wedding venue. So, we thought it was time to share the best Spokane wedding venues, curated from our experiences as wedding photographers in the area.
Let's jump in.
Table of Contents: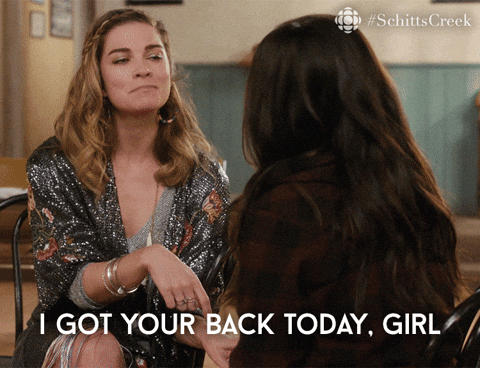 Best places to get married in Spokane
Below you'll find all the information needed to make an informed decision about any of the wedding venues listed. We've gone ahead and included what we love about each place, plus you'll also find plenty of photo examples.
So, what are the best wedding venues around the Spokane and Coeur d'Alene areas? And why are there so many barns?
We're glad you asked.
We have nothing against barns, but lately, the dilemma our clients seem to be facing is finding a Spokane wedding venue that's not your standard barn. Spoiler alert: you won't find any barns below. Let's check out some of our top picks for elegant Spokane wedding venues, followed by some of our favorite Coeur d'Alene wedding venues.
Oh, and FYI, the list below is in no particular order.
Arbor Crest Wine Cellars and the Cliff House Estate
How about a little taste of those beautiful California vineyards, but in your backyard? If that's your jam, then there's really no substitute for this specific Spokane wedding venue. Lucky for you, Arbor Crest is located right here in Spokane Valley.
Why we love this Spokane wedding venue:
Arbor Crest Wine Cellars offers panoramic views of all of Spokane, with the mountain ranges and cityscape surrounding you. Of course, the Florentine-styled Cliff House and impressive gardens present a traditional winery experience unfound in other Spokane wedding venues.
There are multiple spots to host your ceremony and reception, which is nice for some variety. On top of that, they're very easy to get a hold of (a must if you ask us) and feature a lot of goodies to sweeten their package deal like wine tasting (duh), security personnel, and staff for setup and breakdown.
Overall, if you're a fan of vineyards, greenery, and a remote, outdoor wedding venue in Spokane, Arbor Crest Wine Cellars should be on your list.
You should probably like wine, too.
The Historic Davenport Hotel
At first glance, it may seem odd to include an old hotel as one of the best Spokane wedding venues. Upon closer look, though, you'll see it's here for good reason.
Why we love this Spokane wedding venue:
One of the oldest buildings in downtown Spokane, The Historic Davenport Hotel offers rich history wrapped in a luxurious package for those interested in a true, black-tie, and traditional affair. There are numerous ballrooms, such as the Isabella and Marie Antoniette, that usher you into a feeling of elegance, ultimately setting the stage to create the perfect memories.
Their staff is second to none, as it's part of the 4-star hotel's reputation, and each room uses unique touches and details to transport you to a past era.
Really, there's just a lot of rich character and personality to take advantage of at The Historic Davenport Hotel when planning a wedding in Spokane. Plus, since everything is indoors, The Historic Davenport Hotel is a perfect choice for that winter wedding you've secretly always wanted.
Need help choosing a wedding photographer or wedding videographer? We can help!
Beacon Hill Catering and Events
Another location that offers stunning sunset views of Spokane, Beacon Hill Catering and Events is a full-service wedding venue in Spokane that may just be the perfect one for you.
Why we love this Spokane wedding venue:
The staff. If you haven't noticed a theme yet, we'll share one of the biggest secrets of weddings: those who can create a magical experience for you are the wedding vendors you should hire (the perfect analogy is the Cast Members at Disneyland). So, when we thought about all the wedding venues we've been to, the spaces that provided stellar service and expertise were extremely high on our priority list.
So, Beacon Hill's staff and professionalism are why it's a top choice for us. The grounds are well kept and surrounded by pine trees and a cute pond, isolating you from the outside world. On top of Beacon Hill, you'll also experience the perfect setting to watch the sunset on your own wedding evening, providing you with a great opportunity for "golden hour" photos. They also cater their own events, and their food is delicious.
We've had the privilege of doing numerous weddings here now, and every time we visit we still come away impressed.
Just ask for Shelby and you will be too!
The Ridge at Greenbluff
Located just 20-miles north of Spokane, The Ridge at Greenbluff won't disappoint. Here you'll find stunning views, plenty of space, and the most caring owners.
Why we love this Spokane wedding venue:
Being up on a hill, this is another outdoor venue with stunning scenery. This venue is on private property and can host up to 150 guests during the months of May through October.
The Ridge at Greenbluff also offers two unique venue packages that will take care of everything you need. They make it fun and relaxed for your wedding day, which are things we value too. One last thing we want to mention is they offer a discount for military, first responders, nurses, and teachers!
This is a venue that has been consistently amazing to our couples, and we know you will love it too!
Zephyr Lodge (Liberty Lake)
Looking for something dreamy and romantic? If so, Zephyr Lodge may be the best Spokane wedding venue for you.
Alright, so it's not technically in Spokane, but you get the idea.
Really, if you feel the mountains, lake, and warm wood cabin are something you desire, it doesn't get much better than Zephyr Lodge as the backdrop to your wedding day.
Why we love this Spokane wedding venue:
A unique cabin nestled on the Southeast corner of Liberty Lake, Zephyr Lodge was restored back in 2017 to further enhance its wedding capabilities. Honestly, it's hard to ignore the natural beauty that Zephyr has to use for a wedding venue. The lodge itself creates a small, intimate elopement feel, which is unique for any Spokane wedding venue; most of them are larger plots of land if outside.
That intimacy is something we love about it. You'll be able to host up to 100 guests here, the staff is excellent, and sunsets are to die for–if you haven't watched the sun go down on Liberty Lake you're missing out.
Trezzi Farm Winery
Another favorite of ours is Trezzi Farm Winery. Maybe we just have a thing for wineries?
Why we love this Spokane wedding venue:
Trezzi Farm is a family-owned estate just north of Spokane. Their location and building are unique to the Spokane area, with a modern, slightly rustic feel complementing the vineyards.
This Spokane wedding venue is stunning in the summer, with the lavender and their vineyard in full bloom. Your wedding ceremony will typically be outdoors at Trezzi, as you're surrounded by open fields and a perfect view of Mt. Spokane directly behind you.
This is a stunning place all around, and their in-house catering makes this an easy choice!
Elkins Resort on Priest Lake
Priest Lake is one of the nicest natural areas around, so it only makes sense that a wedding venue like Elkins Resort on Priest Lake should be included here.
First, if you've never been to Priest Lake you should go. Like, now.
It's about a 1.5-hour drive from Spokane up the highway and presents a perfect day trip opportunity for some outdoor activities. Once you're back feel free to keep reading.
Why we love this Idaho wedding venue:
It's a gorgeous setting any time of year, with the Selkirk Mountains in the background and clear-blue water at your feet–pretty damn hard to beat that! The dining experience is also second to none in the area, so if you're a foodie you won't be disappointed at Elkins. Another unique feature of choosing an Idaho wedding venue like Elkins Resort is that you and your guests can stay on-site in cabins if you'd like.
These come complete with fireplaces and are a short walk to the lake.
If you're wanting to bring the beach and mountains to your wedding day and wedding venue, Elkins should find its way onto your list.
Bonus Wedding Venues: pick a random State Park/National Forest or take a Coeur d'Alene cruise!
How about we end with a bonus location idea?! The Spokane and Coeur d'Alene areas offer stunning locations to visit nature around us, so why not use that to your advantage and create your own wedding venue in Spokane/Coeur d'Alene?
If you're willing to take up the task of planning out an elopement of sorts, then choosing a park, such as Fernan Saddle in the Coeur d'Alene National Forest or Glacier National Park, can be a fantastic way to tie the knot.
For more inspiration, check out Krysta + Nik's Glacier National Park Wedding! Some parks require permits, so we can guide you through getting married somewhere unique like this!
Or, if you're more of a seafaring type of couple, book a CDA cruise ship to say "I do" on Lake Coeur d'Alene! In essence, these special types of venues should be reserved for small, intimate weddings; we're talking like 40-50 people max. It's not easy dropping a pin on Google Maps and telling everyone to "go here", after all.
If already you've found your venue and you're ready to start chatting about your wedding photographer & videographer needs, it's never too early to get in touch!